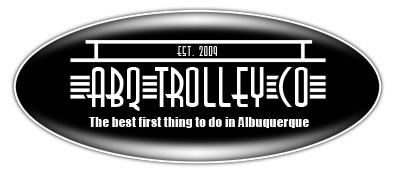 Position: Tour Guide, Duke City Pedaler

Purpose: Provides tour services and support for ABQ Trolley Co. Productions.
Job Duties:
Provide all aspects of an outstanding tour experience

Welcomes customers

Gives accurate, engaging and interactive tour focused on customer interests while upholding the standards of ABQ Trolley Co.

Goes above and beyond to satisfy customer needs

Serves as an ambassador for Albuquerque and ABQ Trolley Co.

Supports ABQ Trolley Co. Productions as assigned

Provides information to customers by answering questions and requests via phone, email and in person

Successfully operates ticketing software

Maintains professional relationships with local businesses and organizations

Provides behind-the-scenes support of ABQ Trolley Co. Productions

Responds quickly to requests from ABQ Trolley Co. owners and others

Gives feedback and ideas to improve tours and operations

Accepts constructive criticism

Contributes to team efforts of ABQ Trolley Co.

Represents ABQ Trolley Co. at all times
Skills/Qualifications: Outstanding customer service, excellent communication skills, familiarity with Albuquerque history and modern culture, ability to stand/walk for long periods of time, professionalism, public speaking, punctuality and willingness to work nights, weekends and some holidays.
Pay rate: $9-11 per hour. This position is part time, and hours will vary weekly.
Interested candidates should send resume and cover letter to info@abqtrolley.com.
Deadline = June 1, 2015, 5:00 p.m. Late submissions will not be considered.


ABQ Trolley Co. is independently owned and operated by two guys and a trolley.