Arrive up to 30-minutes early to find parking (street parking is free after 6pm). Check in with your Captain, sign a liability waiver and get on the bike. Have fun. It's that easy!
---
WHAT TO BRING: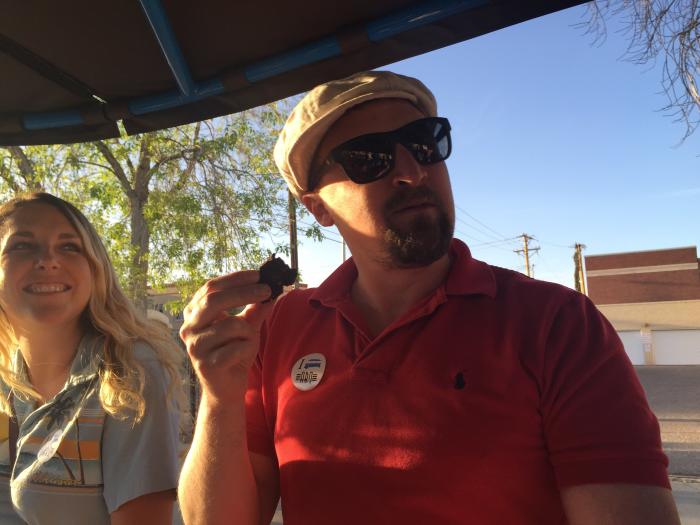 A refreshing beverage. Water, sports drinks, coffee and other non-alcoholic bevies are totally cool. Beers and booze stay at the bars, and we all stay out of jail.
Snacks. You're gonna burn some calories. Chips, cookies, protein bars - that kind of non-messy, non-spilly stuff.
A playlist. Plug into our awesome sound system, and dance while you pedal. 90's hip hop, 80's hair bands, Celine Dion. We won't judge, as long as it's not offensive. 
Cash. It takes FOREVER for the bars to run 14 separate credit cards. Do them a kindness, and pay in cash. Remember that drinks, food and gratuity for your Captain are not included in your ticket. 
Layers. It gets a little chilly here at night. And don't worry - we've got a place to store jackets if you get too hot when you pedal!
---
WHAT TO WEAR: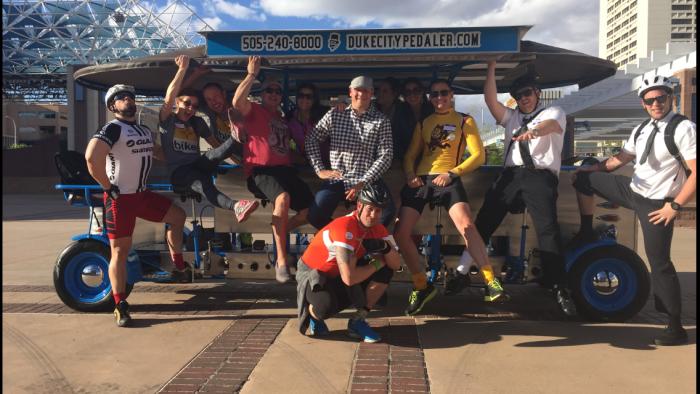 Whatever you want, as long as you look good. We're kidding, you beautiful pedalers, you. Seriously, dress comfortably. You'll thank us. Flip flops and heels are not the best idea! Helmets not required but don't they look ready for some serious pedaling?
---
MAKE IT A NIGHT TO REMEMBER: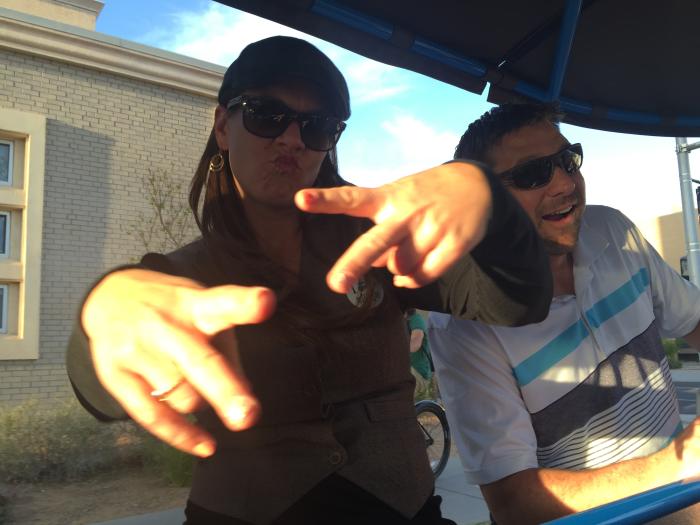 You don't have to drink a lot to have fun on the Duke City Pedaler. This bike is fun enough on its own, and we get a daily endorphin rush from riding it. Now, we enjoy an ice cold beer as much as the next guy, but we also love waking up without a headache. We want you to remember your Duke City Pedaler experience tomorrow, and we don't want your friends to be embarrassed of you. Party like a bike star, and drink responsibly.