Let's start with the basics. The DCP has two types of rides: Social and Group.
Social Rides are available to the public. Tickets are sold individually. There are 14 riders maximum. Rides are $22/person ($20 in advance).
Group Rides are private rides available for up to 14 riders. This is the ride for you and 13 of your favorite people. One ticket is purchased for the entire group. Tickets are just $23 per person based on full capacity.

Check out tour times here. Need a different day or time? No problem. Contact us to arrange the details.
---
Current DCP Rides
Party Bike
Party like a bike star! The Party Bike ride begins at the brand new Albuquerque Tourism & Sightseeing Factory ("The Factory") and makes a 2.5-hour loop through the neon-drenched streets of downtown ABQ. Historic buildings, public art and Route 66 are the backdrop for this night on the town. Customize the ride by choosing three watering holes for your group. And we got the hook-up; your group will enjoy discounts at each location!
Spring Schedule:
Friday: 9pm
Saturday: 9pm

Price:
$300 Group Ride for 14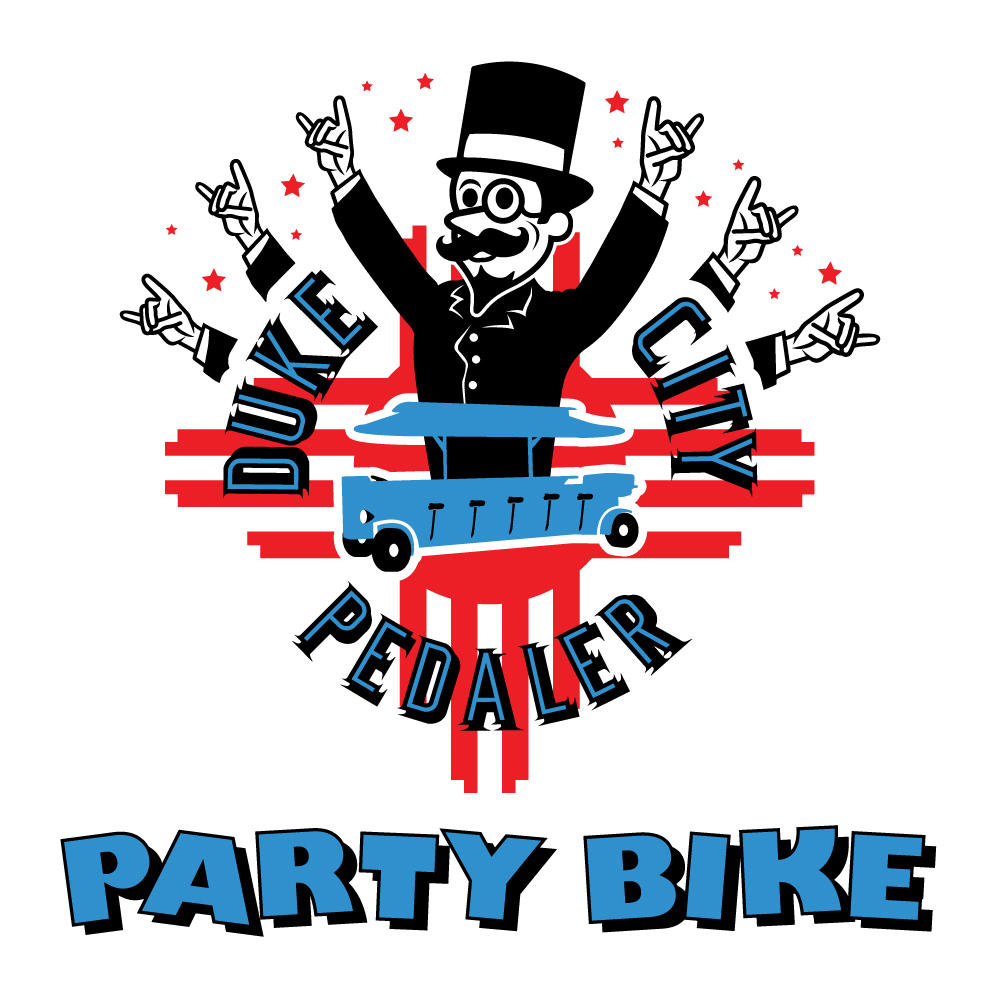 ---
Beer Bike
Take a ride through 'AlBREWquerque' to see why we rank #4 on Livability.com's "10 best beer cities in the country" list. The Beer Bike begins its 2.5-hour route at the brand new Albuquerque Tourism & Sightseeing Factory ("The Factory"). Stops may include Marble Brewery, Tractor Brewing Company in Wells Park, Rio Bravo Brewing Company, Boese Brothers Brewery, Duel Brewing, Sidetrack Brewing Company, and Back Alley Draft House. The DCP has mug club status at each brewery so riders can enjoy discounts at each stop (3 total).
Spring Schedule:
Friday: 6pm, 9pm
Saturday: 3pm (social ride), 6pm
Sunday: 12pm

Price:
$22 Social Ride ($20 in advance)
$300 Group Ride for 14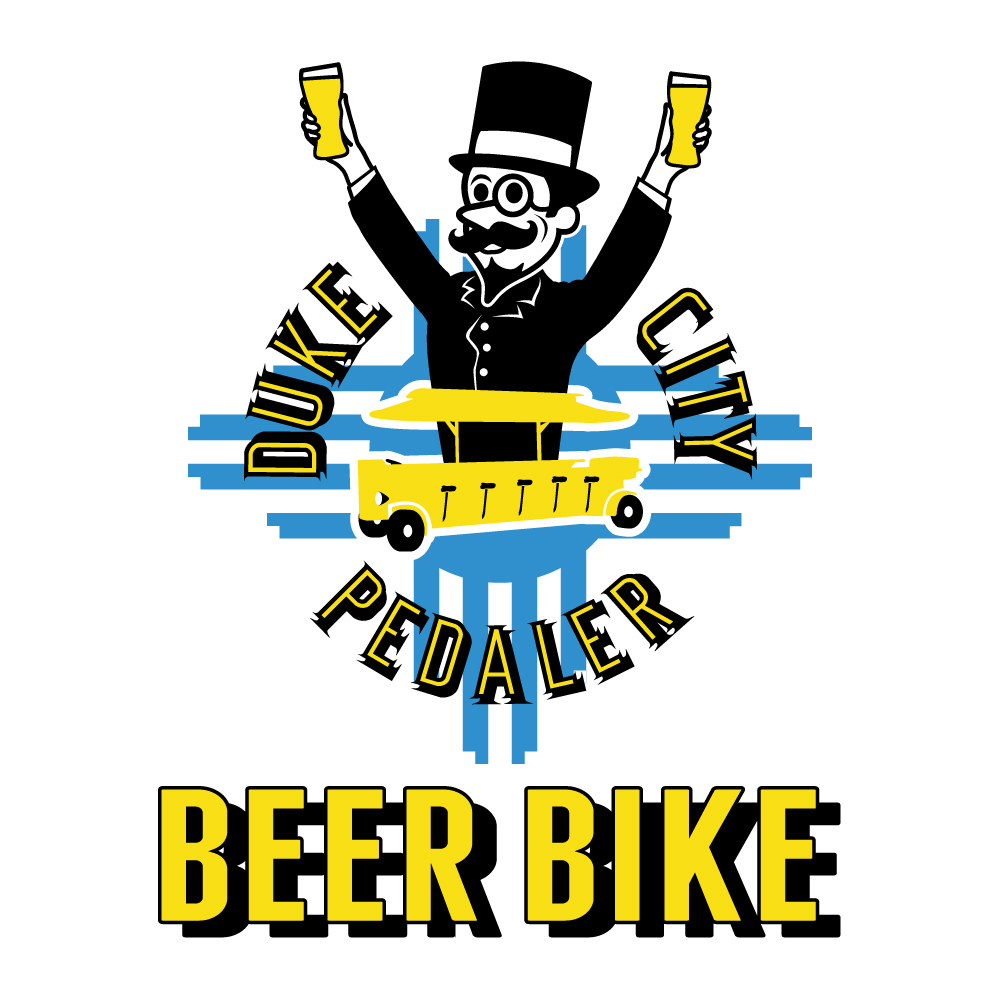 ---
Sunday Brunch Ride
Back for 2018! Join us every Sunday (May through October) for a special Brunch ride on the DCP! We will begin downtown at the Albuquerque Tourism & Sightseeing Factory and pedal to The The Boiler Monkey Bistro for brunch*. After fueling up on crepes and biscuits and gravy, we'll begin a leisurely ride to the Rail Yards Market in historic Barelas! Check out hundreds of New Mexico's finest food, farm, artisan, and healing vendors (including live music)! All this takes place under one roof at the historic blacksmith shop. After an hour or so at the Rail Yards, we'll hop back on the DCP and pedal to a local brewery/taproom of the group's choosing from our list of participating partners (see a full list online). Riders enjoy discounts and food/drink specials at each of our partner locations. No need to care about calories when you're on the Duke City Pedaler - earn that pint!
---
*Meal not included. The  Boiler Monkey also has other food options and local craft beer on tap.
Summer/Fall Schedule: 
Sundays: 3pm - 5:30pm

Price:
$22 Social Ride ($20 in advance)
---
Java Bike
Perk up your workout on the Duke City Pedaler. Get your energy boost from a cup of joe at a downtown coffee shop. Locations rotate each week. Then, burn off the calories as we pedal to the Downtown Grower's Market were you can snack, shop or sip some more. Fill your new reusable shopping bag (we provide it!) with farm fresh food before you hit the road for the return ride to The Factory. Break a sweat and crack a smile on board the DCP! The Java Bike boards at the brand new Albuquerque Tourism & Sightseeing Factory ("The Factory") and features The Brew and Zendo on alternating weeks.
Schedule: 
Select Saturdays, 8am

Price:
$20 Social Ride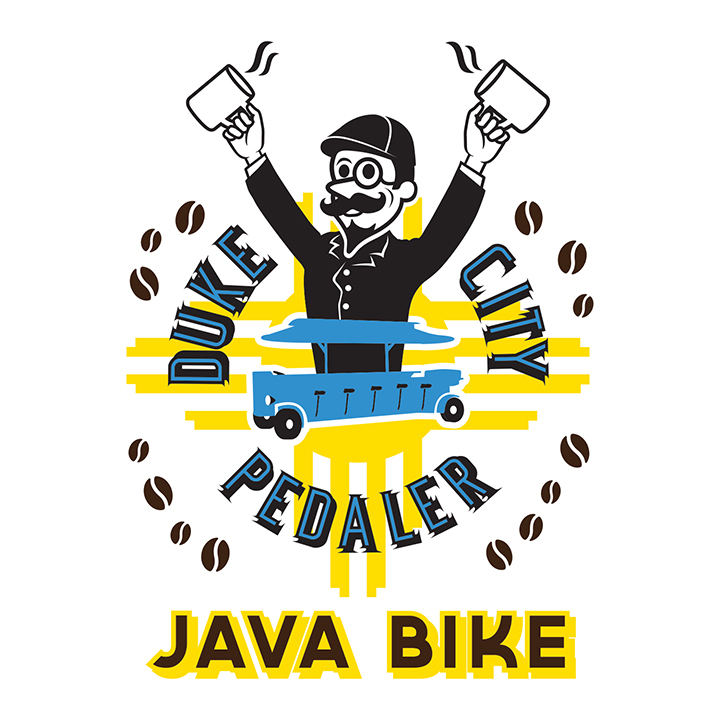 ---
Rides Coming Soon...
Biz Bike
Business in the front, party in the back! Hop on the DCP for some workplace wellness. This team building field trip not only sneaks you out of the office for an hour or two, it's also some darn good exercise. Stop at restaurants or offices along the way if you like, or pedal the whole time. No matter what you do, work it. It's business time with the DCP!
Schedule:
Tuesday/Wednesday/Thursday/Friday: offered between the hours of 11 a.m. and 2 p.m.

Price:
$200 1-hr Ride